Protection of a pre-treatment layer
An adhesion-promoting application is recommended for many applications after surface pre-treatment, e.g. silicate coating.
Adhesion-promoting substances, also called primers, are very useful for this. These adhesion-promoters are bridging agentsthat improve checmical bonding between the material surface on the one side and between, e.g., glue, varnish or binder on the other side. Thus, long-term stable, water- and solvent-resistant bonding, coatings and prints can be guaranteed.
They are also used to "preserve" the outstanding properties of the PYROSIL® layers until further processing (bonding or printing).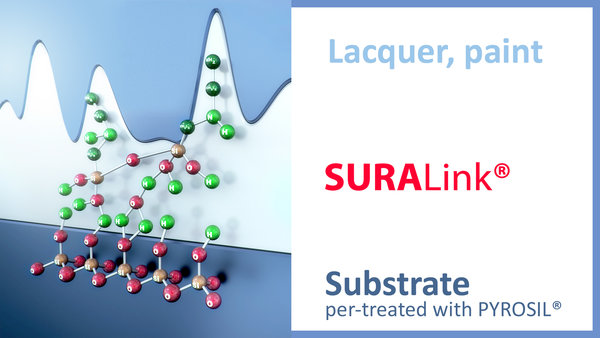 We will gladly advise you. Please contact us.