Atmospheric Pressure Plasma
Targeted functional coatings
Atmospheric Pressure Plasma has been established for surface pre-treatment particularly in the area of plastic processing for many years. However, plasma discharges at atmospheric pressure can not only activate but also specifically functionalise the surfaces of different materials.
The gas will first be continually injected into the plasma generator, where it will be ionised and finally directed onto the surface to be treated. Gas molecules divide into charged particles, ions and free electrons. These particles deposit on the surface to be treated and create modified connection opportunities e.g. for varnishes and paints.
To realise specific functional coatings, the gas can be enriched with a suitable precursor.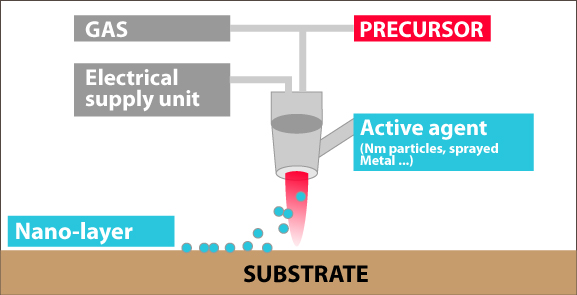 We will gladly advise you. Please contact us.